Are you READY? Get ready! Because we're making up some great QPs with some super kits! Invite all your friends over to play too. The more people that play, the bigger your album will be!
Here are the excellent kits you can work with for July -
Julien's Bayou Summer Camp
and that old favorite of mine,
Maisy's Funky Backyard
. Remember that you only receive the QPs for the kit for which you create QPs. But, each kit is on sale for only $3, so you might just want to pick up them both ;)
As an added bonus this month, everyone who completes a page from EITHER kit, will receive the Maisy's Funky Backyard Bracket album too!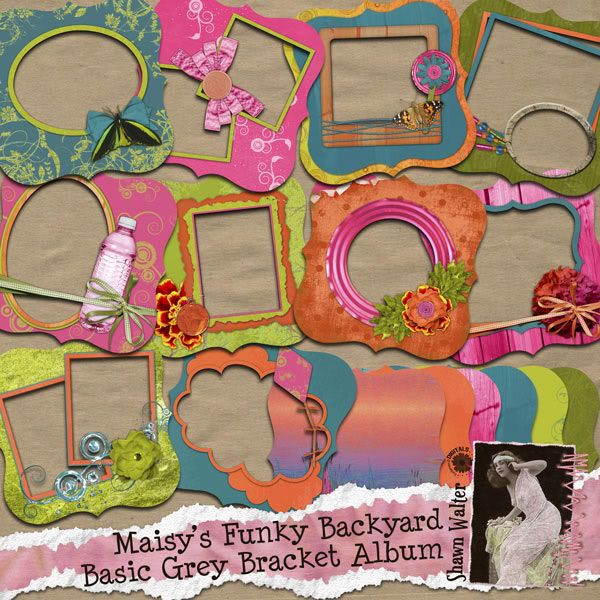 Head over to the Forum for all the details!